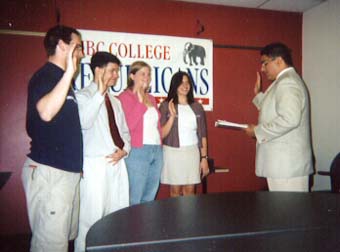 Officers are installed by President Afkhami.



For general information, contact us at republicans@umbc.edu. Individual officers may be contacted at the following addresses:

Mahssan Afkhami, President: mafkha1@umbc.edu
Candice Mach, Vice President: crm712@juno.com
John Williams, Executive Director & Treasurer: jwilli25@umbc.edu

Our mailing address is UC Box 40, 1000 Hilltop Circle, Baltimore, MD 21250.

We may be faxed at 1-240-248-4325.